My post "How to Use Your Emotional Triggers to Your Advantage" received a lot of feedback. I was asked whether or not I would be expanding it to a series and if I could dig deeper and leave you, the reader, contemplating some of the questions I ask.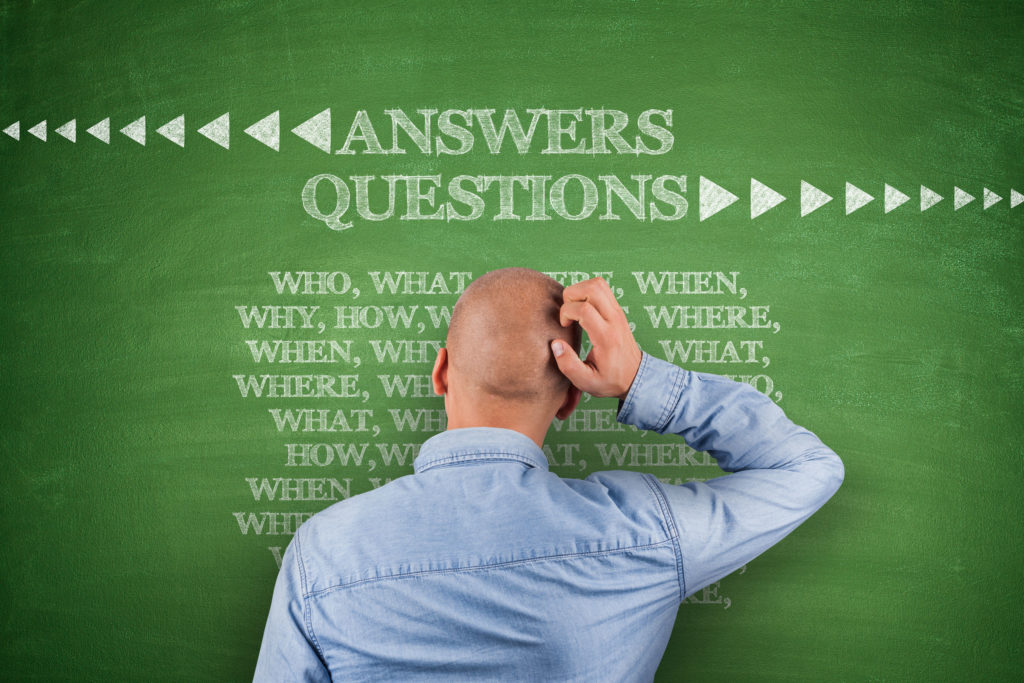 Recognizing your emotional triggers is very important for the fact that our emotions and emotional awareness influence problem solving and decision-making. When you are triggered by your emotions, positive or negative, you should take a step back and ask yourself questions. By asking yourself questions, your brain can't help but search for answers. Questioning is a powerful tool used in problem solving and decision-making. Asking better questions will lead to better answers, better solutions to problems, and better decisions being made – impacting results.
If asking a question would lead to a better results and outcomes, why are people not asking more questions? Maybe you were told as a child that it was not polite to ask questions. You may have had a question that you wanted to ask but you are afraid because you didn't want to challenge an authority figure or peer for fear of making them look incompetent. You may not have wanted to dig deeper for further understanding or admit a weakness. Individuals often fail to ask questions thinking it's too much trouble or that they may be being a bother.
Let me ask you, what is the cost of you not to ask questions?
Asking questions can mitigate risk. Imagine if someone knew that there was a safety hazard, such as a loose part or missing piece, in an airplane or automobile and didn't ask a question or speak up for the fear of questioning authority or competence. Lives could be lost.
Asking questions can lead to new questions and even more questions leading to new discoveries and challenging old beliefs and assumptions. Christopher Columbus questioned whether the Earth was round or flat and went off to discover new worlds.
Asking questions helps us understand how things work. By understanding how things work, you can also think of ways to be more efficient, improve performance, and even save money.
Many relationships and communication would be improved by asking questions. Asking questions allows a person to explore thoughts and ideas further and clarify misunderstandings.
Asking questions can help you save money. You can call your credit card company and ask for a lower interest rate. You may ask for a discount for a multi-purchase order or damaged product. You can also weigh your options when you inquire for quotes on different services.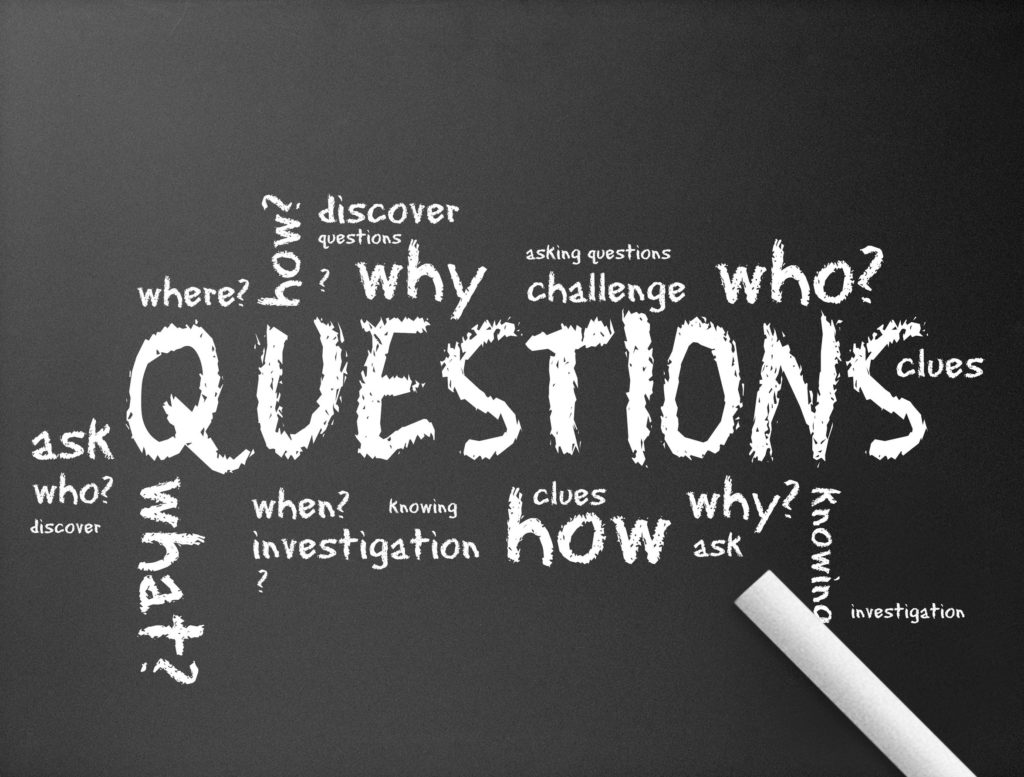 Don't let the fear of asking questions hold you back from getting the answers you need to make a decision. People naturally want to help others and your questions may even help them think about better solutions and different actions that can be taken.
When I say it's important to ask questions, I'm not asking you to find blame, complain about someone else, or make excuses for yourself or others. I am asking you to look at each situation with an open mind and fresh eyes. Approaching situations with the learner mindset allows you to be curious and explore what is happening and how it occurred.
Questions you should avoid are ones:
Looking for fault "Who did it?"
Stalling progress or justifying procrastination "When does this need to be completed?"
Promoting victim thinking "Why don't they get their act together?" OR "Why is this happening to me?"
In order to get stronger solutions, steps, and strategies to come up with better results, you must start asking what and how. Before asking others the "What" And "How" questions, start by asking yourself:
What can I do?
What would happen if I…?
What solutions can I suggest?
How can I do my job better?
How can I make a difference?
Be careful how you use the "What" And "How" questions, you can do much damage if you don't use them for the purpose of discovery. Think about your tone and your intention. "What were you thinking?" or "How come you did that?" put people on the defensive.
Think about what you want to ask. What information do you want to know? What would happen if you tried a new approach to an old problem? What would happen if you brainstormed with a mentor or coach? What would happen if you asked for help? How much further ahead would you get than where you are now if you started asking? How can you best support your decisions?
Gathering information, recognizing your emotions, and improving your problem-solving will boost your emotional intelligence. You can strengthen and improve communication, relationships, and decision-making.
What are the questions you should be asking? How are you holding yourself back from getting what you want? Start being curious!
DEBRA KASOWSKI, BScN CEC is an award-winning best-selling author, transformational speaker, blogger, and Certified Executive Coach. She has a heart of a teacher and is certified in Appreciative Inquiry and Emotional Intelligence. She is a contributing writer for Diversity Magazine and Fabulous at 50 Magazine. Debra Kasowski International helps executives, entrepreneurs, and organizations boost their productivity, performance, and profits. It all starts with people and passion. www.debrakasowski.com