Why Should You Choose Debra Kasowski as Your Coach or Keynote Speaker?
Besides the fact that she has been endorsed by thought leaders like Jack Canfield, Pat Mussieux, Debra Halperin Poneman, Peggy McColl, Shawne Duperon, Charmaine Hammond, and Teresa de Grobois to name a few…
Listeners from all around the world are raving…
Debra has interviewed notable names like John Lee Dumas, Bob Burg, Dr. Mark Goulston, Robyn Hatcher, Nicole Holland, and Calvin Correli…on her podcast – The Millionaire Woman Show which can be found on iTunes, Google Play, SoundCloud, and Stitcher…
Readers are asking for more of her work…
Debra is a bestselling awarding winning author published by Bettie Youngs Books. Her books can be found on Amazon, Barnes and Noble, Chapters, and Indigo. She has appeared on CTV and Global Edmonton TV. Debra's work has been published in online and traditional magazines and newspapers like The Edmonton Journal – Captial Ideas, Diversity Magazine, Nasha Doroha, and Fabulous@50.
Her 3rd Book – Let's Be Curious will be coming out September 2017!
Her coaching & leadership clients know…
Debra has a vested interest their success and she will hold them accountable for their actions. She is about getting RESULTS!
Contact Debra TODAY
Do any of these situations resonate with you?
"I am in the midst of transition and I am not sure what to do next."
"I am facing a challenge and don't know where to turn."
"I feel overwhelmed – there is so much to do and so little time."
"I have been trying so many things and I am not getting the results that I want. I do not have a real plan of action."
"I know I am getting stuck in my own way. I do not know how to move forward and grow."
Would you like to know what you can expect…

If you are in the midst of a transition or you are facing a challenge, I will ask you questions that will help you identify opportunities and evaluate your options. You will get clear about the results you want and create a focused actionable plan to get the results you want.
If you are feeling overwhelmed, I will act as your brainstorming partner or sounding board for ideas. Sometimes it is easier to talk to someone who is not directly involved in the business to ask questions and to help you shift your thinking and take a fresh look at your issues or concerns while remaining calm and open to opportunities. You may be putting your energy in all the wrong places or need to fine tune some habits.
If you are having trouble making decisions or find yourself in a sticky situation, making a plan, or need help navigating roadblocks, I will be that person who helps you get your ideas out of your head and out onto paper. I will challenge your excuses and reasons for not hitting your targets.  I will hold you accountable for the actions you commit to and challenge any assumptions you may be having by offering you a new perspective.

Here's what one client had to say…

"Where do I start? To just say Debra is an excellent coach would be a huge understatement. From my perspective, one of her strongest suits is her ability to peel back the primitive protective layers many of us have subconsciously built around ourselves. Everyone of us is born with greatness but a lot of the time we do not recognize that. Debra has a natural knack for unlocking potential, transforming mindsets, and so much more. I'm very happy to have Debra as a coach and highly recommend her to anyone who is serious about taking their performance to the next level and beyond!"- Jason W. Gordon from MOBLpixl


Contact Debra TODAY
If you want to develop your leadership or emotional intelligence skills, I will help you identify your strengths and raise your awareness to new opportunities. I commit to supporting you in discovering your blind spots so you can become the leader you want to be. I will support you as you learn different ways to handle difficult conversations so you can clearly communicate what you need and expect while recognizing and managing your emotions and the emotions of others.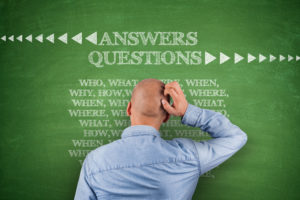 If you are new to networking or want to learn how to make connections that lead to conversation, I will guide you as you build and nurture interpersonal relationships that continue to grow.

If you are challenged with finding your next client, growing your business or getting the promotion, let me help you identify what action steps you need to take to stand out from the crowd to fill your pipeline or get noticed.
"Working with Deb has made significant impacts on my business. From the moment I met her, she has constantly challenged me to be comfortable with the uncomfortable. She has taught me to approach my business with intention, helping me to narrow my focus to achieve the results I want, which has affected my bottom line.
I'm so excited for the direction my business is headed. I owe that in part to Deb. Because she understands business and entrepreneurship, she was able to help me get over the small business hurdles, all while taking strategic action to produce income."- Candace Wolfe Principal & Creative Director
I am dedicated to helping you get the results you desire. Your success is my success!
Executive Coaching can be the solution!
Executive Coaching is NOT JUST A TREND...it is a mainstream leadership development tool.
I AM – THE COACH WHO…

works in partnership with individuals and/or their organization for maximum success in achieving individual and organizational objectives. 

holds leaders capable and accountable for achieving short term and long term goals.

EXECUTIVE COACHING IS…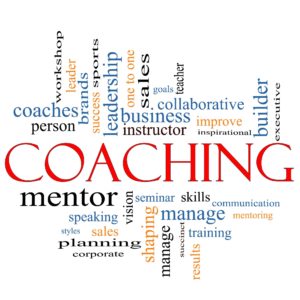 a strategic thinking partnership that involves facilitating powerful and thought provoking questions in which clients are held capable and accountable for defining clarity and vision, positive solutions, and actions toward achieving goals and results in a safe contracted confidential agenda free experience.
Focus of Practice Statement
Debra Kasowski International is committed to cultivating the potential of leaders around the globe at all levels of an organization or business through creativity, innovation, and collaboration to achieve extraordinary results.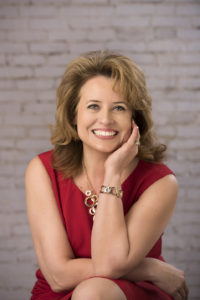 One of my primary roles as a coach is to be a "people builder".
I ask powerful questions that challenge your assumptions and self-limiting beliefs. I will hold you accountable for your actions and help you get out of your own way of success. I can act as a sounding board for new ideas and I love to brainstorm and problem solved in partnership with my clients. I am dedicated to creating an agenda-free safe environment which is confidential and allows you to share their deepest fears and successes. The time is now – to step out of your comfort zone and into your potential.
The world is changing at warp speed.
Today more than any other time in history our business leaders, executives, and entrepreneurs are looking for more creative and innovative ways to increase their productivity and performance as well at their profits.
I believe it all starts with tapping into the greatest resource you have – YOU!
What you need to succeed is already inside of you!
Everything starts with PEOPLE and PASSION.
Why not discover the possibilities?
As we transition, you will see more updates – we appreciate your patience.
Contact me to learn more about hiring me as your coach or speaker at your next event at Debra@debrakasowski.com
Thank you for stopping by – check out our blog, articles, and upcoming workshops.
Dedicated to Your Success,
Debra Kasowski
Life and business can offer many challenges. I have had some of my own challenges and I know what it takes to shift from overcoming obstacles to seizing opportunities. Let me help you get there!
Book Debra for your next speaking engagement or hire her as your coach. 
Here's what one organization had to say:
"On behalf of our Women in Business committee and all the attendees thank you for your fabulous presentation – Awaken the Confidence Within. It was interactive, enlightening, inspiring and exactly what we were looking for.
The buzz in the room was electric and that has carried into the day after as I am getting calls and e-mails thanking the City for hosting the evening. We are so fortunate to have, right in our backyard, speakers like you.
I know our committee will be looking at ways to utilize you and your talents at future events."
~Terry Stacey, Economic Development Director, City of Fort Saskatchewan