Podcast: Play in new window | Download
Episode 11 – Effort Trumps Talent
"Small actions over time, transform us."
Daniel Coyle, Little Book of Talents: 52 Tips for Improving Your Skills and New York Times Bestselling Author of The Talent Code
Small actions over time… Where we are growing, learning, and improving. You will want to listen to Episode 10, our last episode, about Leaders Are Learners.  Here's a question that comes up, "Do you believe that talent comes only from the genes that you're born with or do you believe talent is something that you can develop?" That is the pressing question of the day!
Do you believe that you either have a talent because you're born with it or that there's no chance of developing a talent if you don't have it? Is it something that you think you could really hone skills and become that top person?
"Striving for success without hard work is like trying to harvest we haven't planted." David Bly
It is very interesting when people talk about the overnight success. They think know they are lucky – they are suddenly successful. They don't know about the 10-20 years that people have been working their butts off and staying up late, sacrificing many things in order to get to where they want to be able to see. They don't see that. Suddenly, when they reach that tipping point and they are successful, the luck is that they did some hard work.
What Is Talent?
Talent is something that is natural; it comes to you naturally. People think people who are talented don't have to study or that there is this great hockey player and he did not have to develop the skill. Even the greatest hockey player of all time, Wayne Gretzky challenged himself by doing different antics on his skates to see how he can adjust and recover. Tiger Woods had to change up his skill all the time. Coach Hank Haney, a coach of Tiger Woods wrote the book "The Big Miss. He said Woods had to change his swing because a person the can become very bored but if they're not constantly learning and trying to improve their skill then there's nothing to challenge them. When they are challenged, they can become even better with their talents.
Who wins…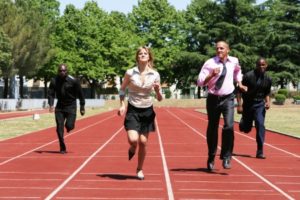 It is like the tortoise and the hare you really think about it. When people are you naturally talented, they come to a point where they figure they don't have to put any effort in because it comes so naturally. Whereas, the person who is hard-working and dedicated and perseverant who pushes through all the obstacles they can surpass those people with talent because talent will only take them so far.
Mindset Matters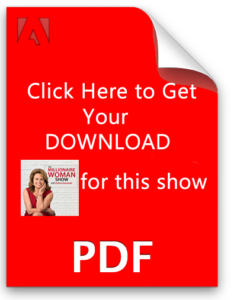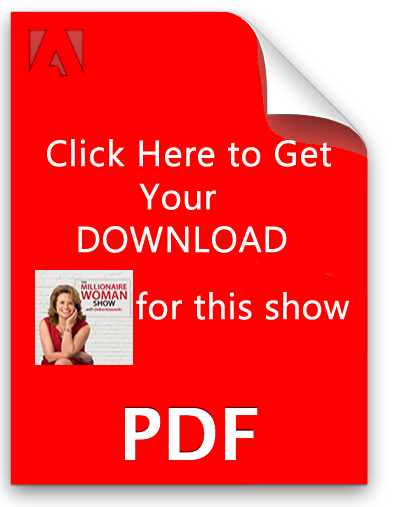 No matter where you are, don't you start comparing yourself to someone and say, "Well, you know that they got it all, they got all the skills, they got all the talent, what do I have?" If you are a self-motivated individual who is persistent and determined and you're willing to learn and your teachable (as some of you know from the coaching world we call it, "Are you coachable?) If you're willing to learn (and not come from a place of knowing everything) and be open to new opportunities, you will be able to demonstrate your worth. They are going take somebody who works hard was not can sit back on their laurels and think that everything is going to come to them. It is known that people who are talented might not work as hard as somebody who it doesn't have the exact talents but they worked very hard.
What I've learned through competing in triathlons and any other competition, (I am one of those people who likes to push myself) it is about taking that talent and setting a new goal. Life isn't about one place of success; it is about setting all the small milestones and goals that keep you motivated. They are all little jaunts to push you. When challenging yourself, you demonstrate that effort and you give yourself that determination.
When you give yourself that extra push, you can actually see which are truly capable of. It starts with one thing- it really begins with believing in yourself and what you have to offer and what you are able to do.
How to increase your efforts:
Believe in Yourself
Think of the Olympic athlete – they need to start believing that they have the skill in order chase after that dream.
Focus
They need to focus. You know you don't have to be an Olympic athlete to do this.
Emulate the Greats
In the Leaders Are Learners, I encourage people to think about what these great individuals that inspire us are doing to reach their milestones. What would like to learn from what they are doing?
Set Your Priorities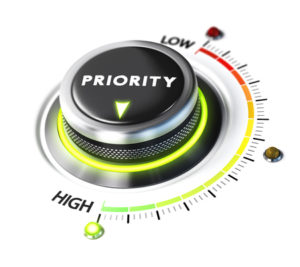 Sometimes, we have to make sacrifices based on what is important to us and what our priorities are. You might end up taking a staycation instead of a jet-setting vacation while trying to save money toward your goals. You might eat in versus eat out regularly with friends. You might take evening classes instead of going out for a drink after work. Whatever that might be for yourself but where your focus goes is where you able to manage those things so that you can work toward the goals that you want to achieve.
Prepare for Greatness
It starts with really being prepared. For example, if you want to be a great speaker, you need to be prepared and practice that speech. It is about being ready- being ready for your board room meeting. It is no different than if you're going on a family outing; it's about being prepared. When you are prepared, you can be called on a moment's notice. People will be able to depend on you to carry through what they would like you to do. Whether you are speaking on stage, doing a short presentation on something, or tending to a phone call, they know when you're prepared and you're on the ball you will take on any challenge that comes your way. When people know that you are a prepared person, those opportunities will also come your way.
Practice and Hone Your Skills.
Thomas Edison took 10,000 times to create the lightbulb. You may have heard that it takes 10,000 hours be considered an expert in your field. It's really about honing in and practicing your skill whatever that skill is to constantly learn to work and improve on it.
Perseverance – Make it a Daily Habit
Don't make it a daily habit to give up! Perseverance is about believing in your dream. It is about being there for the long haul and really going after what it is you want knowing that it's not just an overnight success. There are very few of those. Many of the successes that you see around you have been from hard work and dedication to something that they truly believe in.
What I want you to do is really think about how are you going to prepare yourself, what are your current beliefs about yourself and your talents, and what are you going to do to hone that skill and talent. You already have the talent. Imagine if you put in extra effort or you worked with a trainer or you took some courses and practiced and did some of the things you truly wanted to do. Imagine what would happen. Persevere. What are you going to do to keep you on track and keep you motivated?
"Hard work beats talent when talent fails to work hard" -Kevin Durant
Believe that you are going to achieve everything that you set out to go after!
Email me at Debra@debrakasowski.com and let us know what you would like to be featured on the show. Subscribe to The Millionaire Woman Show. Give us a 5-star rating! Sign up for our Newsletter www.debrakasowski.com
DEBRA KASOWSKI, BScN CEC is an award-winning best-selling author, transformational speaker, blogger, and Certified Executive Coach. She has a heart of a teacher and is certified in Appreciative Inquiry and Emotional Intelligence. Her writing has been published in a variety of print and online magazines. Debra Kasowski International helps executives, entrepreneurs, and organizations boost their productivity, performance, and profits. It all starts with people and passion. Sign up the Success Secrets Newsletter and get your free mp3 download today! www.debrakasowski.com
Time 10:53 min