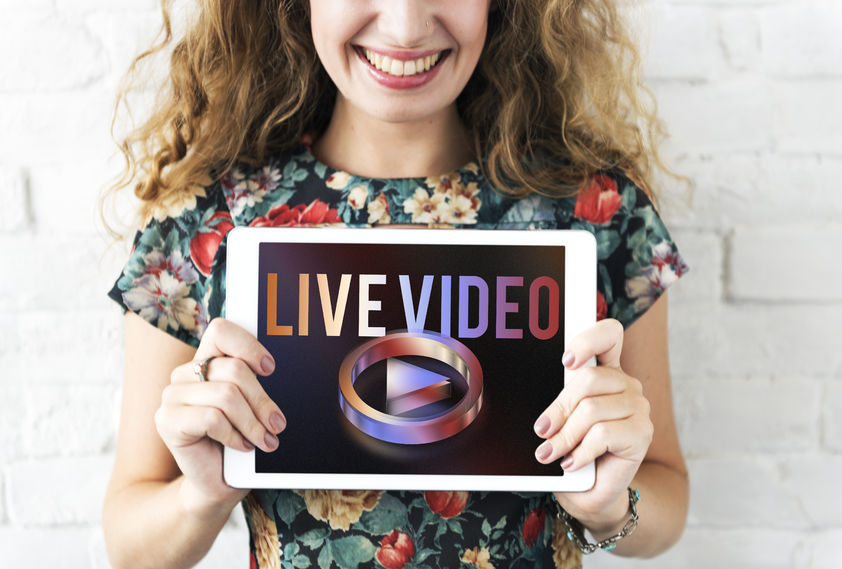 Most people do not realize the value and how powerful Facebook Live video is. Live streaming allows you to take people on a journey through visual storytelling. You have heard the saying a picture is worth a thousand words; a video is worth a million. More and more people are watching videos online to be inspired, motivated, educated, and entertained. If your audience is on Facebook and you are not using Facebook Live Video, you could be missing a prime opportunity to showcase or business or organization.
There are several advantages to using Facebook Live Video:
No editing is required.

No need to make it fancy with graphics and words moving across the screen.

You are in real-time.

Live Customer service opportunity.

Does not require a ton of technical knowledge – press Go Live and you are on your way!

You do not need to download a specific app to use it.

It allows you to engage with others and

lets

you see how many people join the Facebook Live video and what point of the video they have made a comment.

You can respond to greet people and respond to comments as they come up on the video stream.

You can share the link, embed the video, or use it on other social media platforms.
Some people may find the inability to edit their video uncomfortable but viewers are looking for a true connection. They are looking for transparency, authenticity, and a story they can relate to. Viewers enjoy interacting, hearing their name mentioned, and feeling a part of the conversation.
Writing articles and blogging are great ways to get your voice heard online and boost your credibility. Add some powerful images and you grab your reader's attention. Add a video and they get drawn into the conversation. Videos bring ideas into motion.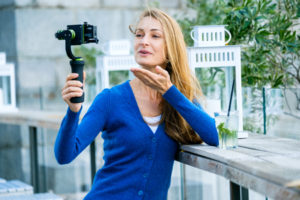 The use of Facebook Live Video will only continue to grow in numbers and you do not want to lose the opportunity to showcase your work and the solutions you offer. Wondering how to use it? A couple tips before you get started: choose a location with good lighting and free from a lot of background noise and ensure you have a strong Wi-Fi connection. Hold your camera at eye level so we can see your face. If you give your viewers a heads-up as to when you will be shooting your Facebook Live Videos, you will give more people an opportunity to plan to join the conversation.
When you leverage your Facebook Live Videos, you will be able to:
Share tips and strategies to brainstorm, problem

solve,

or streamline systems, processes, or approaches to new or challenging situations.

Take your viewers on a

behind

the scenes look

at

an event, conference, business, or organization.

Turn your article topics into a

conversation

and do a live Question and Answer period online.

Share your opinion and or experience.

Showcase events and conference live so people feel like they are part of the action.

Demonstrate or share your products and services.

Use Facebook Live Video to gain media coverage.

Interview people live and in the moment so people can get to know people in real-time.

Share facts and figures.

Capture a testimonial on the spot.

Embed your video on other platforms or even on your website.

Run a live online course.

Promote your upcoming event.
The list could go on and on. Pick one or two ways you would like to leverage social media so you can stand out in the marketplace. Once you master those, try a couple more ways. Measure the amount of interaction and voila! You will see how many more people will get involved in the conversation. Discover which topics get the most traction and expand on those thoughts in future videos. Don't be afraid to have a call to action in your videos; people often want to know what to do next or how to connect with you. Let the conversation continue.
What ways are you using Facebook Live Video? Please share a comment below.
DEBRA KASOWSKI, BScN CEC is an award-winning best-selling author, transformational speaker, blogger, and Certified Executive Coach. She has a heart of a teacher and is certified in Appreciative Inquiry and Emotional Intelligence. Her writing has been published in a variety of print and online magazines. Debra Kasowski International helps executives, entrepreneurs, and organizations boost their productivity, performance, and profits. It all starts with people and passion. Sign up the Success Secrets Newsletter and get your free mp3 download today! www.debrakasowski.com