Podcast: Play in new window | Download
Ever since I can remember, I have always been curious about people. Networking to build a true connection is about taking a genuine interest in people for who they are before learning what they do. Networking is not just about meeting people who could help you but also coming from a place of how you can help others. Keep in mind every person that you meet has an average of about 250 people in their network. If they don't know who the connect you with, there is a strong possibility that someone else in their network will be able to. You must take the time to build those relationships.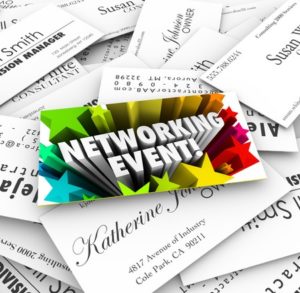 Focus on Quality versus Quantity 
When you go to a networking event is important to focus on quality versus quantity of connections and business cards you collect. Steer clear of the person handing out as many cards like a blackjack game. It is not about how many cards you have is about forming deeper connections that are real, they are authentic, and about relationships that you connect with more than once a year. Take time to learn about who they are and what matters most to them. Learn what their interests or hobbies are or their favourite sports. Discover what charities they like to support. Above all, if you can learn what their goals are and help them achieve it you will build a strong relationship that can last a lifetime. When you help people achieve their goals, they will be happy to help you achieve yours. People enjoy sharing what interests them. Strike up a conversation.
"There is no greater joy than to share what you love with those who appreciate it."
― Bernard Jan
Create Interest & Intrigue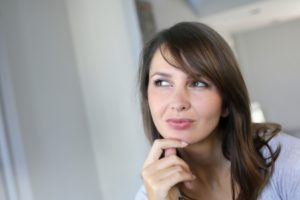 When initiating the conversation create interest and intrigue, don't just say, "Hi I am… and your profession." People have their own perspective of what the profession is and what they do based on their own experiences or what they may have been told. Let them learn from you and your approach to life and business. I'm not a fan of the traditional elevator speech as it comes across as being rehearsed and not genuine. After powerful question sharing a solution you provide that could be a potential pain point for the person you're sharing this with. You are educating others that you can be a solution and if your question resonates with a pain area or missing piece in their lives they will be intrigued.
Nurture Existing Relationships
Spend time nurturing the relationships that currently exist in your network. You never know who someone will introduce you to. Stand out from the crowd by sending articles of interest or magazine of the person's hobby. You may choose to send a Christmas card or birthday card. Invite your current clients to a charity function or fundraiser or a workshop you're tending. Be memorable.
Get Social
Don't forget to network on social media such as LinkedIn. Provide an update on your status at least once a day, answer questions or comments on article or post, engaging groups and contribute to the conversation. It's about engagement and learning more about the other person.
Network with Intention & Purpose
"Networking is not a part-time or occasional exercise. Everywhere we go, we have an opportunity to network with others."
― Timothy M. Houston
One of the most important things is to network with intention and purpose. Don't always hang out with the same people your network at a networking event does not expand and others may see you as having an exclusive club or even a clique. Focus on meeting 1-2 new people at each event. Remember networking doesn't just occur in associations, trade shows, and conferences. Networking can take place anywhere from the gym, grocery store, kids sporting events, charity balls or fundraisers. Wherever people are there is a chance to have a networking opportunity.
Your net worth is proportional to your network. Ensure that you are following up with an email or phone call within 24-48 hours of the conversation. Pick up where you left off from your conversation and learn at least 1-2 new facts about the person. Think about who in your network needs to know them – make a virtual introduction.
Network to build long lasting relationships that will have an infinite return on investment in the future.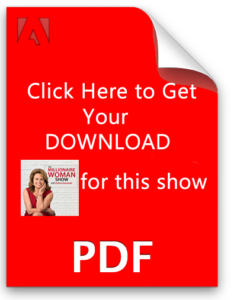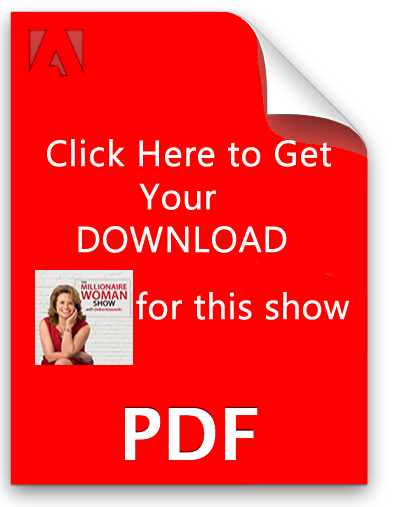 Grab your downloadable and start making a list of the places you can meet people to network with.
We would love to have you subscribed to the Success Secrets newsletter on my website at www.debrakasowski.com where you're going to get us free MP3 download 10 Surefire Strategies to Power Up Your Productivity and Performance. I would love to hear about this podcast has impacted your life. E-mail me at Debra@DebraKasowski.com. Thank you for listening to The Millionaire Woman Show where we talk about leadership, business, and human potential to help you live rich from the inside out. Subscribe to The Millionaire Woman Show. Share it with Your Friends. Give us a 5-star rating!
DEBRA KASOWSKI, BScN CEC is an award-winning best-selling author, transformational speaker, blogger, and Certified Executive Coach. She has a heart of a teacher and is certified in Appreciative Inquiry and Emotional Intelligence. Her writing has been published in a variety of print and online magazines. Debra Kasowski International helps executives, entrepreneurs, and organizations boost their productivity, performance, and profits. It all starts with people and passion. Sign up the Success Secrets Newsletter and get your free mp3 download today! www.debrakasowski.com
Time: 9:30 min
Keywords: networking, building relationships, connections, creating connections, network, expand your network, meeting people, place to network, business, organizations, net worth, nurture relationships