For the past 30 days or I should say 31 as July has 31 days, I have challenged myself to blog for 31 days as part of the 30 Day Ultimate Blog Challenge hosted by Michele Scism and Michelle Shaeffer.  I have not only honed a skill but also gained much more. Thirty-one days is about perseverance, creativity, and innovation. Yes, the blood, sweat, and tears of being in business. Entrepreneurs are in it for the long haul.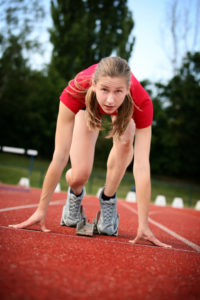 Do you want to know what I learned during my 31 day process?
You can do many things for a short period of time if you really focus on what you want to achieve. Break down your 30 days into 30 action steps.
You know more than you think you do. Try it and you will find out.
Being part of a group or knowing that you have been challenge leads to personal accountability. I enjoy following through if I take up a challenge. It is like crossing the finish line at a race. The excitement builds.
Learn about other people in the process.
Gain new knowledge.
Ignite new ideas for writing or your business.
New opportunities of collaboration and joint ventures may transpire.
Increased traffic to your website.
Sharing valuable information with the world.
Change lives!
You can create a 30 day challenge for yourself too!
What do you want to do? Lose 10 lbs. Increase your Twitter or Facebook following. Send out 30 Thank You cards. Print out a blank calendar template. There are many available online. Plan out your days of activity. It may take 30-60 minutes of your day to make the plan and 10-60 minutes to implement it each day. Your incremental efforts will add up and your results will come with your continued effort.
Challenges – keep us alive! Create a new action plan every month and watch your life and business soar to a whole new level.
Thank you to Michele and Michelle for creating such an amazing opportunity and all my fellow bloggers out there for making a difference in the lives of others.