Blogging is a great way to get your message out to the world and let your voice be heard. Blogs increase your visibility online, help develop relationships with your followers, and create a venue where you can share your expertise and impact the world. In the world of blogging, there are 5 deadly mistakes that prevent bloggers from getting followers to ready their blogs: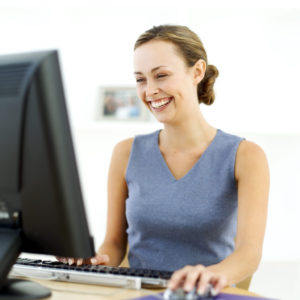 Blog Title Does Not Capture the Reader's Attention. You want to engage your readers with titles that pique your readers interest in the form of questions, revealed mistakes, or lessons learned. Ask yourself – What is the purpose of this blog? Why should they read it? What do I think the reader wants or needs to know?
Too Much Jargon. Avoid using words that readers may not understand. If you are trying to educate them, provide a definition and example for better understanding of the concept you are trying to share. Simple plain language can make a big impact.
No Visuals. Everyone does not learn or read the same way. Visuals create a connection with those who are visual learners. They remember what you wrote by what by the image they remember. Choose graphics that relate to your content.
No white space. A page full of text loses your readers attention. Insert graphics and lists to break up your blog post. Let your reader's eyes have a chance to rest and let them reflect on what they just read.
Too verbose. Again, lots of words on the page does not mean it will be read or remembered. Stick to  blog posts that are 250-450 words. Use bullets, lists, and subtitles to break up your page. Readers are busy and they value reading that is quick and scannable. Bullets and lists help with quick reads and allow your reader to learn more about your topic in a limited time.
These mistakes can be easily corrected. Create your strategy or template that will help you develop blog content that people want to share. Your voice matters.