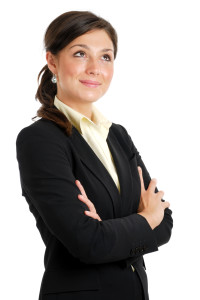 Some people believe that great leaders are born while others think great leadership can be learned. I believe it a can be a little of both – what you are born into and the role models and mentors you learn from make the biggest difference.
There are certain qualities that propels a good executive to a great one!
Great executives:
are committed to sharing the mission and vision of the organization and try to onboard all the champions to continue to share the message
make regular appearances throughout the organization. The staff need to see that you care about the work that they do. Take time to learn about your people. Get to know some of their names – everyone from the janitor to your assistant.
are strategic systems thinkers who communicate in an all-inclusive "we" – collaborative message.
are open to listening to ideas and opinions of others even if they are different than your own.
help build the capacity of the people within the organization by encouraging growth and development. They take a step back from the control of being a micromanager.
You know who those great executives are.
They are the only one who brings that high powered energy to a room. They are theones people in the organization look forward to seeing and hearing from. They are the ones who believe in the work being done.
The people who work for them respect and admire the leadership.
These fine executives surround themselves with the very best – you may be one!
What are you willing to do to shift from good to great starting TODAY?