Are you wondering  why you have not been growing your business to the level you want? The problem often lies in a person's mindset. The way you think about your talents, abilities, and skills have a great deal with the results you get. There are often words, phrases, or personal mantras that people say or think about themselves.
Do any of these questions resonate with you?
"I am not enough."
"I am not deserving."
"I am need to be more like them."
"I cannot do that."
"I have nothing to share."
"I do not have enough time."
Let cut to the chase and get the meaning of the statements into a new context. Negativity has no place in success! You are enough. You deserve the best life has to offer. Why? Because you are worth it. Just be yourself – that's who the world is waiting for and there is only one of you. You have plenty to share – your experiences help others, your knowledge helps others, and your skills, abilities, and talents help others – share them. You can set aside time for the things you really want. Set your priorities and go after it is what you want.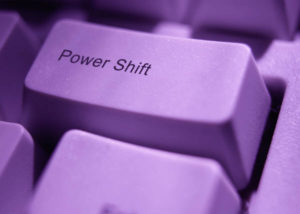 A positive mindset that is focused on opportunity and possibilities is the solution to people's problems. People will want to be around you because you set an example of hope and possibility of a better life. Growing your business has to do with changing habits and shifting your mindset to "I can do. I am enough. I am worth it. I will make the time to do what is important to me. I can learn a new skill. I can start sharing my talents with others."
Take action toward what it is you want to achieve. Each step you take create a momentum that motivates you to continue.
Learn from any mistakes you make and you will be one step closer to learning what works and what doesn't. Redefine your strategy along the way. Look for the opportunities that lie within.
Develop an attitude of gratitude. Your attitude towards life events and challenges is what inspires others. Be grateful for what makes your life great.
Get out there and let others know what you do. Your confidence is magnetic. People will want to know your secrets to success. Action takers get noticed and often look like overnight successes! You may be the next one!