THE MILLIONAIRE WOMAN RE-BRANDS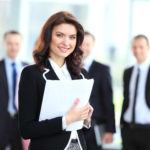 Welcome to Debra Kasowski International
You may have noticed that our website is in transition. I have decided that it was time to re-brand and up level the playing field in business and life.
I am coming to the table with even
more enthusiasm and energy than ever before.
Even though, I have been coaching for a number of years I knew there was more I could learn to better serve you so I completed my Graduate Certificate in Executive Coaching through Royal Roads University this year. I also recently took a course in becoming an Appreciative Inquiry Facilitator through the Centre for Appreciative Inquiry in which I will be completing a practicum. Appreciative Inquiry is a very powerful and positive collaborative way to engage people in discovering their strengths, entertain the possibilities and evaluate the opportunities, and plan for action toward a bright future.
One of my primary roles as a coach is to be a "people builder".
I ask powerful questions to challenge your assumptions and self-limiting beliefs. I will hold you accountable for your actions and help you from getting out of your own way of success. I can act as a sounding board for new ideas and I love to brainstorm and problem solve in partnership with my clients. I am dedicated to creating an agenda free safe environment which is confidential and allows you to share their deepest fears and successes. The time is now – to step out of your comfort zone and into your potential.
The world is changing at warp speed.
Today more than any other time in history our business leaders, executives, and entrepreneurs are looking for more creative and innovative ways to increase their productivity and performance as well at their profits.
I believe it all starts with tapping into the greatest resource you have – YOU!
What you need to succeed is already inside of you!
Everything starts with PEOPLE and PASSION.
Why not discover the possibilities?
As we transition, you will see more updates – we appreciate your patience.
Contact me to learn more about hiring me as your coach or speaker at your next event at Debra@debrakasowski.com
Thank you for stopping by – check out our blog, articles, and upcoming workshops.
Dedicated to Your Success,
Debra Kasowski
Life and business can offer many challenges. I have had some of my own challenges and I know what it takes to shift from overcoming obstacles to seizing opportunities. Let me help you get there!
Book Debra for your next speaking engagement or hire her as your coach. 
Here's what one organization had to say:
"On behalf of our Women in Business committee and all the attendees thank you for your fabulous presentation – Awaken the Confidence Within. It was interactive, enlightening, inspiring and exactly what we were looking for.
The buzz in the room was electric and that has carried into the day after as I am getting calls and e-mails thanking the City for hosting the evening. We are so fortunate to have, right in our backyard, speakers like you.
I know our committee will be looking at ways to utilize you and your talents at future events."
~Terry Stacey, Economic Development Director, City of Fort Saskatchewan