Founder of Debra Kasowski International
My WHY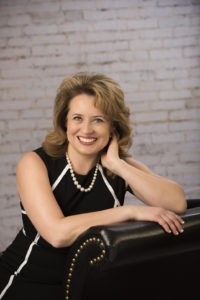 I grew up on a farm outside of a small town. I am the oldest of five children. I have always been a curious child: climbing trees, making mud pies, and making crafts. I was a tomboy. I helped with chores on the farm and would often get up early to help with the chores so my Mother and Father would not have to work so hard. Sometimes I would get stay up when my parents went to bed so I could tidy up the kitchen so when we got up for school my mother would be surprised. I would tell her that some fairies must have come in the night.
In my early elementary years, a relative had passed away due to drinking and driving. It felt like the world around me fell apart. One special occasion I had made a gift to give to one of my relatives, however, he was too distraught and was delayed attending the event. I remember hiding in the bathroom waiting to share my gift. Every time I asked someone if I could give him my gift, they said, "Now is not the time to share your gifts!" My 8 yr old self shrunk – now is not the time.
During my school years, I pushed myself to excel reading books like How to Get an A+ on Tests and using Coles Notes for additional support for my papers. School was the place where I could showcase what I knew. I was always trying to find a way to improve myself. I won a variety of awards for essays and drawing. I was always considered a high achiever.
In elementary, I experienced bullying which silenced my soul. The befriending and unfriending seemed to be the way things worked. One day someone was your friend. They would ask you a bunch of questions about another person and the next day they acted like they never hung out with you.  Maybe, I was different. My drive and zest for a better life were different.
I did not let these situations stop me. I became Student President for both my Junior High and Senior High school years. I enjoyed public speaking and creating a vision with my fellow students. I found different groups of friends where I could have fun, laugh, and express myself. I was the person people often confided in for support.
On the farm, money was getting tighter. We had one year that I remember that our cattle were getting sick and dying. No one seemed to know what was wrong. Medications were expensive. Every time a cow would drop to the ground; there went some money. For my parents, it was a struggle to recover from. Stress was high. Even though money was tight, I never felt I was without. I remember my brother coming home from school stating that a teacher said that we must be rich because he always has new clothes. My mother smiled –it was because our clothes were washed clean and crisp.
In high school, I worked in the fast food industry and retail to save money for University. One day, my parents asked if they could borrow some of the money I had saved to help my father go back to school. I knew I could always make more money. This was the best investment I ever made. It was not easy for my parents. Many sacrifices occurred. My mother worked nights and farmed functioning on little sleep and my father drove every day to school and doing what he could when he got home. They are my heroes – dedication, perseverance, and commitment to what matter most are the lessons I treasure.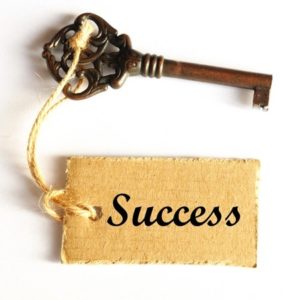 Keys to Success
I always knew education and life experiences were the keys to success. I got a student loan and worked several jobs while in University in hopes of being a physician. I loved the power of knowledge, the investigation of solving a problem and helping people get better. In my second year, I pushed too hard and lost enjoyment in what I was doing. I had 4 core science subjects with labs and no arts options. I recall the student advisor tell me about the need to have balance and to take some "easy" courses" to balance my GPA. This concept was hard to comprehend when everything I paid for I wanted to get the most value from. The next best thing was to transfer into nursing. I found it very interesting and it quenched my thirst for knowledge and discovery. It was due to this decision I was able to travel various parts of the United States.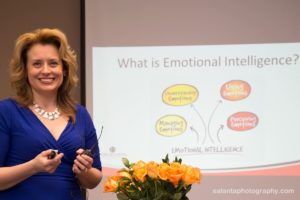 Leadership & Management
As I grew into my career, I developed leadership and management skills from coaching and orienting front line staff to training new managers and ensuring quality and best practices are used. I was introduced to entrepreneurial networking events where I was hooked on the mindset and the drive for success. I knew I could utilize my coaching, conflict resolution, and strategic planning skills in a new way through coaching. I increased my knowledge in emotional intelligence and appreciative inquiry (a positive approach to change) to further hone my coaching skills.
Pushing my Limits
I was never the star athlete. In my adult years, I learned about weight training and triathlons. I have pushed myself beyond my limits. It was always about the journey. I was never last and always finished. This was an analogy for my life – perseverance, discipline, and commitment.
Giving Back & Gratitude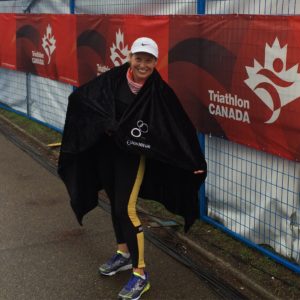 Giving back to others warms my heart. Several years ago, I decided to fulfill a bucket list item of watching children who are less fortunate open Christmas gifts. I wanted to watch their faces light up with joy and excitement.  Little did I know this would turn into a family event and ripple to many others in my community. We have made this an annual tradition. I get to be Mrs. Claus. It warms my heart to watch the beautiful faces of anticipation and the pure gratitude they feel when they open their gifts.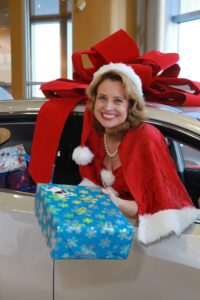 My Mindset
These events have defined who I am today. I learned to turn negative experiences around quickly and do not see the events of my life as a tragedy for if they had not occurred, I would not be the person I am today. I am not saying that I lived a life without struggle; I am saying that we can take these opportunities to define who we wish to become and not ruminate in a state of being a victim.
It brings me such joy to watch people step into their greatness, have a voice, and share their gifts with the world. I love watching their journey of doing meaningful work that makes them truly happy. It pains me to watch people being jealous of one another, silence who they are, and not share their gifts because they do not see their worth or they are concerned about what other people think. The way we live our lives is a product of our choices. Everyone has a choice.  They can either sit on the sidelines of life or talk about others or they can get up off the bench and go after their dreams and make a difference in the world with their OWN gifts.
This is WHY I do what I do. I want to assist others in being successful starting from where they are currently at to where they envision themselves to be.  I have been able to take my education, zest for leadership, curiosity, life experiences, (good and bad), and my previous self-limiting beliefs to take others in their lives and business to generate amazing results doing what they love! I am motivated and honoured to do the work that I do – Now is the time for people to share their gifts with the world, have a voice and make a difference. I am grateful to be a part of the journey.
My Philosophy…
I have witnessed the birth of new life and I have been there holding a person's hand when they have taken their last breath. Now I want to help people squeeze the most enjoyment, happiness, and fulfillment of the time they spend at the beginning and the end. I want to elevate high performers to reach the top!

Make Your Mark and Make a Difference
I believe that there are people in our midst whose lives, successes, and life lessons need to be learned and shared with the world. I am enthusiastic about empowering people everywhere through my speeches, coaching, audio products, and written words. I energize my audiences to get more excited about their lives and their businesses so they can reap the rewards and share it with those they love!
My mission is to inspire business leaders, executives, and entrepreneurs to become rich from the inside out. You do not need to sacrifices your priorities or values to get ahead.
I only work with individuals who are excited, motivated, and who will do what it takes to get to where they want. I know it takes confidence and courage to step out of your comfort zone. I can help you be accountable, gain insight into what is holding you back, focus on key marketing strategies, and gently push your potential. I create a safe – no excuse, no whining, and no complaining zone. This is your life and you must take 100% responsibility and OWN your choices and results.
The game changer is learning…
Life is about being able to manage the inner game and what you believe is possible.
Growing your business – fuels me to give back!!!
It is your turn to say, "Watch me!" while you create a life YOU love!
Professional Credits
Bachelor of Science in Nursing – University of Alberta

Graduate Certificate in Executive Coaching, – Royal Roads University

Certified Appreciative Inquiry Facilitator Training – Centre for Appreciative Inquiry

Certified Emotional Intelligence Facilitator (EQi-2.0 and EQ 360) – Emotional Intelligence Training Company (EITC)

Featured expert author on

Nominated for 2014 National Philanthropy Award Day Award

Bestselling award Winning Co-author of 

GPS Your Best Life™:Charting Your

Destination and Getting There in Style

(2012) with Charmaine Hammond

Bestselling Author of The Entrepreneurial Mom's Guide to Growing a Business, Raising a Family, and Creating a Life YOU Love (2013)

Graduate of Jack Canfield`s The Success Principles Coaching program

Co-host of the Align Your Passion, Power & Purpose for 2010 conference, featuring Canadian singer-songwriter Justin Hines and New York Times bestselling author of The Passion Test, Janet Attwood
Debra's Personal Motto: "Don't let your biggest regret in life be that you never took action."
"It can be an accumulation of life's little moments or one big moment that changes the way we think about ourselves and how we view the world around us. It is these moments that define who we are and who we were meant to be. When you discover what you love in your life and what you don't love in your life, only then do you begin to live."

– Debra Kasowski