Podcast: Play in new window | Download
"Leadership begins by asking how you can make things better?"
― Jeffrey Fry
One of the greatest challenges new leaders face is asking for help. You can probably relate to being in a new role wanting to prove your capability to those around you. You do not want to show your weakness for fear that someone will think they made a mistake for hiring you. You want everyone to believe that you have the knowledge, skills, and abilities to do the work they have been hired you to do. If you are a new leader or even a seasoned leader in a new role, you may find it awkward or difficult to ask your peers or co-workers for help because you should know how to do what you need to do. You may be stubborn and avoid asking for help to appear competent.
Don't Be an Ass! Ask for help!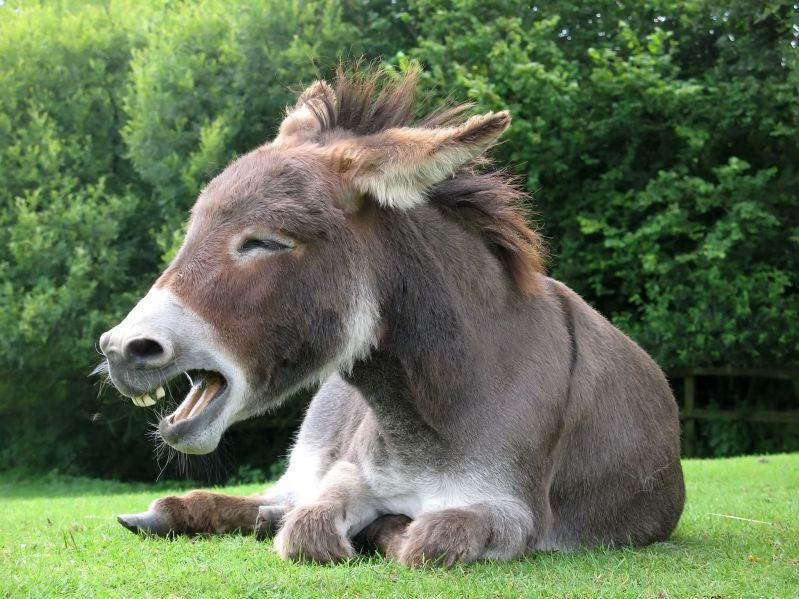 There is nothing worse than cleaning up a mess that could have been prevented if someone only took the time to ask. However, at the same time, people know and should expect new leaders to ask questions. I would be more worried if they did not! The "act as if" philosophy is about showing up and doing the things the person you aspire to be would show up as. What information or education do you need to make your decision or provide advice? What questions do you need to ask of your peers or colleagues to learn about the history or culture of the organization? What opportunity is there to shadow others in different departments who work with you so you can gain an understanding and appreciate what others do and how it may relate to the work you do?
Some people feel asking for help is a weakness. No…it is not. It is a strength. A person who asks questions, takes time to learn from others, and follows someone who shares the keys to success is more successful than someone before them with folded arms being too stubborn to ask!
I remember when I first became a new manager. Other managers congratulated me and shared with me some of the things they thought I would benefit from in knowing and then there was another colleague who came up and said, "You know you will have to prove yourself." Wow! I was taken back. Yes, I had skipped a level or two but I knew I was a quick learner. I did not assume I knew everything, in fact, I learned very quickly that each level of growth has new challenges. You practically feel like you are starting from the beginning all over again! I was not sure if I was trying to prove to my team I could lead them, the colleague that I could do the work, or prove to myself that I had what it took. Maybe, all three. I was confident enough in myself to get to where I was. Why would I not be confident in my ability to seek the knowledge and skills I needed to be a good leader?
I was not an ass! I asked!
I asked many questions. I did research. I wrote notes in a journal. I was determined to become the leader and manager I wanted to be. I even asked the colleague for a meeting and explained that her comment bothered me. I explained that I felt I had many skills and strengths to offer and I was eager and willing to learn from her and the other managers. What was it that she felt I needed to prove? She explained from her perspective that because I had skipped a few levels within the department some people might not see me as competent to answer questions or lead them. Without being given a chance to prove, I was already judged!
I gathered my courage and I asked more questions!
Everything she had shared was from her experience and situations where she had to prove herself. It was her perspective of how things needed to be done – not mine! I asked for her support and asked if she was comfortable with me asking her questions. I asked for her to give me the grace to be the leader I needed to be without the pressure of her judgment for I was who I was and I needed to learn to be the leader I envisioned myself to be. My greatest lesson – too never take anything personally – it is another person's viewpoint based on their experiences. We continued to develop our relationship until she had moved into a different role.
My greatest lesson – don't be an ass! Ask for help when you need it. It like having all the resources you need to succeed around and never using them. What a waste! Don't let your stubbornness hold you back from being the leader you know you are meant to be.
"The way is yours for the asking – the way is yours for the taking. The way is as it should be."
― Karen Hackel, The Whisper of Your Soul
We would love to have you subscribe to the Success Secrets newsletter on my website at www.debrakasowski.com where you're going to get us free MP3 download 10 Surefire Strategies to Power Up Your Productivity and Performance. Book your complimentary Discovery Session by going to the Coach with Debra page on my website and send me your interest and we will set up a time and date to learn about how coaching can benefit you. Thank you for listening to The Millionaire Woman Show where we talk about leadership, business, and human potential to help you live rich from the inside out. Subscribe to The Millionaire Woman Show. Share it with Your Friends. Give us a 5-star rating!
DEBRA KASOWSKI, BScN CEC is an award-winning best-selling author, transformational speaker, blogger, and Certified Executive Coach. She has a heart of a teacher and is certified in Appreciative Inquiry and Emotional Intelligence. Her writing has been published in a variety of print and online magazines. Debra Kasowski International helps executives, entrepreneurs, and organizations boost their productivity, performance, and profits. It all starts with people and passion. Sign up the Success Secrets Newsletter and get your free mp3 download today! www.debrakasowski.com