Podcast: Play in new window | Download
Exposure is one of those things people sometimes get uneasy about. It feels like everything is on display. If you want people to know about your business and the great work that you are doing, you have to be able to expose yourself and put yourself in a spotlight. Again I want to stress this isn't about bragging "Look what I can do!", it is about showcasing your products and services and educating the world about how you can serve them – it's called shameless self-promotion. If you hide or try to cover up any publicity or showcasing of your work, people may start to become suspicious and may not even trust you.
Listen to my story on the audio!
We all have heard about the big brands with the big dollars like Coca-Cola, Nike, and of course McDonald's. If your small business owner you don't have the same kind of funds so you need to get creative and this is where exposure comes in. When exposing yourself to the world, you are exposing yourself for three reasons: awareness, credibility, and visibility.
Creating Awareness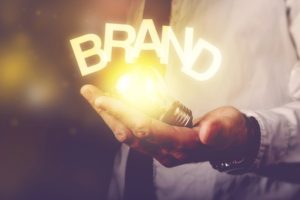 You want to be creating awareness so that you stand out from the crowd. Many people think it is like the movie "Field of Dreams" if you build it they will come. However, if they do not hear about you or know about what you have to offer no one will be coming. If you're a start up, you can't always afford to outsource services and you may be doing many things yourself. Even though you're doing things yourself eventually you will be delegating these roles/tasks to other people so it's a great thing for you to get a handle on what you need to be doing. There are several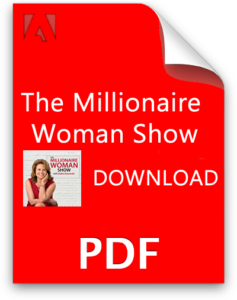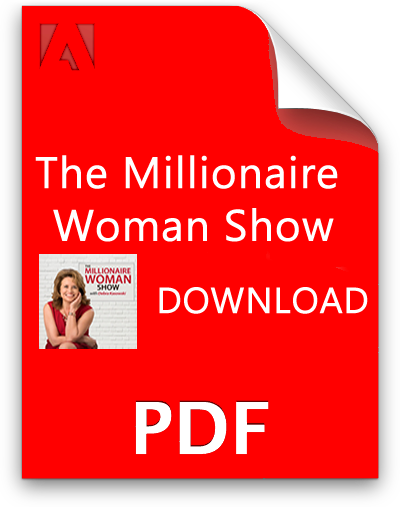 ways to share some tools and techniques that are to help you create awareness of what you have to offer. Don't forget to start making your own list as these ideas come to you. Make sure you grab the downloadable where you can keep it all in one spot. Are you ready?
Newsletter– A newsletter is an excellent way to touch base with your prospects and clients on a regular basis. It allows them to see what you're up to and what events might be coming up that may be of interest to them. Ensure that you have great content and you are providing value. Your newsletter can be electronic or in paper format. Most people tend to be shifting online using providers like Mail Chimp, AWeber, Constant Contact.
Articles-Not only does writing an article bring awareness to what you do it also provides credibility as positions you as an expert. Articles are a great way to share your knowledge. You can post articles on Selfgrowth.com, LinkedIn, and your website.
Testimonials-Testimonials or endorsements are social proof providing evidence from clients stating that what you say is exactly what you delivered. Social proof is very powerful as it adds an extra element of trust. When people hear what others have said about you it influences their decisions. If others have been impressed with your work then they feel that they are willing to take a chance to in and hope that you will do the same for them.
Sponsorship-Sponsorship is a great way to show that you're giving back to your community or supporting a local event. Sponsors are often showcased throughout the events and in advertising. You may sponsor a breakfast at your local business meeting, conference, or a sports team in your community. You may even get a minute or two to talk about your business.
Joint ventures-You may consider collaborating with others and extending your network as you will both be marketing your program, product, or service to each other's markets.
Public speaking– I don't believe that there is anything more credible than someone who positions himself as the expert to speaking. This is an excellent way for people to get to know like and trust you. Your audience can learn your perspective.
Networking and business meetings-Getting out amongst the leaders in your community is a great way to build awareness and let people know what you are doing. Be sure to create intrigue and interest in demonstrating what you are able to do.
Website-In today's day and age, you need to have a website. When people hear your name, they may not come and speak to you however, they will go home and "Google" you. Ensure that they will find you and that you will be providing value.
These are a few of the techniques that can help create awareness. Start making a list of others that will position you in the marketplace.
GAINING CREDIBILITY
Credibility is one of the important measures in which people decide to work with you. They are not only investing money but they are investing their time and their story. They want to be able to trust you and to ensure that you deliver on your promise.
Post or answer questions on social media-When you can provide responses or post powerful questions on social media, you can grab people's attention and want to learn more about you.
Blog– A blog is a great way to provide high-quality content consistently and provide valuable information and continue to build that knows like and trust factor. Make sure your writing awesome headlines that people will not ignore.
Testimonial/Endorsements – As mentioned before play a role in awareness and credibility. It is social proof.
BECOMING VISIBLE AND PROVIDING VALUE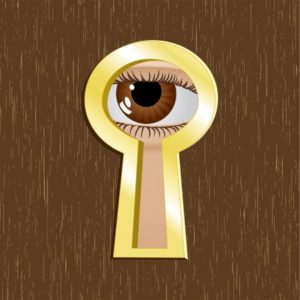 Visibility and value are products of exposing yourself in your business and your business. You want to be visible in the community as someone people need to know. Your visibility and value can be demonstrated in the following ways:
Volunteer At Community Functions Or Fundraisers
Volunteer As A Board Of Director for a Non-profit
Donate Your Product Or Service As A Door Prize Or Silent Auction Item
Blog Or Post On Social Media About The Events You Attend
Create Videos Offering Tips And Valuable Content -Top 10 List Are Very Popular
Get Published In The Local Newspaper
Send Out Press Releases So That You Can Be Interviewed On Television Or Radio
There are so many ways that you can be exposing your business to stand out from the crowd and create your unique presence. As you do this and build your tribe, list, or following that is when the people will come and you will be building your field of dreams. Don't forget that once you start meeting and connecting with these people you want to be building the relationships so the key is to follow-up within 24 to 48 hours of meeting them. Listen to your prospects needs and learn what their goals are-discover ways that you can help. Remember that the more you help others the more in turn people will help you. Exposure is a powerful positioning tool in which you cannot do without.
We would love to have you subscribed to the Success Secrets newsletter on my website at www.debrakasowski.com where you're going to get us free MP3 download 10 Surefire Strategies to Power Up Your Productivity and Performance. I would love to hear about this podcast has impacted your life. E-mail me at Debra@DebraKasowski.com. Thank you for listening to The Millionaire Woman Show where we talk about leadership, business, and human potential to help you live rich from the inside out. Subscribe to The Millionaire Woman Show. Share it with Your Friends. Give us a 5-star rating!
DEBRA KASOWSKI, BScN CEC is an award-winning best-selling author, transformational speaker, blogger, and Certified Executive Coach. She has a heart of a teacher and is certified in Appreciative Inquiry and Emotional Intelligence. Her writing has been published in a variety of print and online magazines. Debra Kasowski International helps executives, entrepreneurs, and organizations boost their productivity, performance, and profits. It all starts with people and passion. Sign up the Success Secrets Newsletter and get your free mp3 download today! www.debrakasowski.com
Time: 12:53 min
Keywords: credibility, gain credibility, know like trust factor, visibility, become visible, creating awareness, awareness in the marketplace, providing value, provide value, answer questions on social media, volunteer, prospects, benefits of blogging, benefits of volunteering