Wow! I have had great feedback about what the cost of "not knowing" something has impacted many people's businesses and lives. I have learned that it is up to me to gain new knowledge, search for information, find the right team members, and get involved in knowing where my money is going. Yes, I have made mistakes and learned quickly to get up to speed so it never happens again. Let's make sure you are not missing the boat, pardon me, the "blog" of opportunity.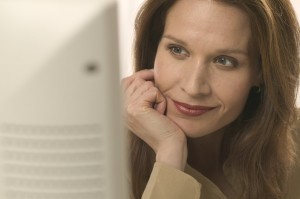 Are you blogging right now? May I ask why not? Some of the reasons I have heard all range from:"I do not having enough time", "I am not even on Facebook yet how can I blog?" , or "What should I blog about? First of all, a blog is short for "weblog". According to the Merriam-Webster Online Dictionary, the definition is "a blog is a Web site that contains an online personal journal with reflections, and comments". Some people refer to it as a online diary.
What Does a Blog DO?
In business, as an entrepreneur, writer, or an author, a blog is a powerful tool for connecting with people, building relationships, sharing great content that people can learn from or relate to, and a way for people to get to know you. A blog can help build that know, like, and trust factor. It is not a sales venue to "Say here buy my product!"  However, it can be a way to review a product or service. I have been to event where people have come up to me and said I am your Facebook friend and I read your blog – "Thanks for the great tips and inspiration. Your messages  always seem to come at the right time." 
What Can I Blog About?
People all have their own preference as to what they would talk about in person. Remember this is the internet age, you want to post information that you are willing to have out in cyberspace forever and you would even show or say to your mother – otherwise it does not belong out there. Blogs do not have to be long but it can vary in length depending on the depth of information. People want to learn, relate to, and be entertained. Think about what you look up on the internet – you may be looking for ways to build your business and get more clients all the way to stay productive while working at home or parenting the terrible twos. Information is everywhere.
Topics You Can Blog About:
Tips and Techniques that can improve our lives or business=- related to your business. They are the "how to" articles with instructions and words of wisdom. Each tip or technique can be its own blog post.
Lessons learned and reflected on "what not to do" and "what you should be doing"
Introduce a new product or service – without saying BUY THIS! Tell us more about the product or services and what it can do for us
Share content from an event.  Blog about a seminar or conference you went to. Share a picture. 2-3 messages you may have learned. 
Write a book or article review. I know you are committed to life long learning – share what you liked about your latest read and how it has impacted your perspective.
Promote a colleague, a coach, or a member of your team and share what you have learned from them.
The best of the best…create a listing of your top articles, books, or resources.
These topics are just of few to get you started but there are many! WordPress and Blogger are great places to start blogging. Do your research and learn more about blogging and how it can work for you. You can get started in no time with little to no expense!!!
Did you know your the content from your blog posts can be used to create an e-books, books, future articles, or even a product?
Start thinking big to achieve big ladies!